I've been anxiously awaiting the opportunity to see the latest re-imagining of Wonder Woman. She is someone who I always wanted to be when I grew up – not so much the Linda-Carter-strapless-swimsuit aspect but the smart-butt-kicking-lasso-wielding-cuff reflecting-invisible-jet-flying-character. When I asked my kids if any of them wanted to go, I had two takers – my 14 year old daughter and my 10 year old son. My daughter was a given but not necessarily my 10 year old son. I talked to him before hand to let him know this was serious movie. DC has always been darker than Marvel. He still wanted to come. In all fairness, I pretty sure it was the promise of theater popcorn that was the ultimate draw.
My expectations of the movie were exceeded. I hoped so much that this movie would give us a strong female who was a warrior and one with heart who fought for those who needed it. Nailed it! The fighting sequences were AMAAAAAAAAAAAZING. I actually wrote a note to myself to learn the knee-sliding-sword-slicing move. Gal Gadot was everything I wanted in a Wonder Woman.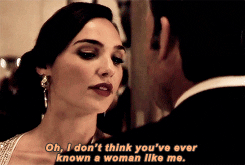 FYI: Potential Spoilers from here on out.
What I didn't expect to happen was that my 10 year old son would teach me a lesson before the movie was through. Without giving away too much, this movie has a lot of death. The writers do their job of making the viewers get connected to the characters before they kill them off. That's their job and they're good at it. Unfortunately, my 10 year old has a very soft heart. Feel free to judge me – I knowingly took a soft-hearted 10 year old to see a PG-13 movie. But I'm glad I did. He reminded me that for all the stereotypes we have for women, we have them for men as well.
After one scene in the movie, he asked me whether the character had died or not. I nodded my head and saw the devastation seep in his eyes. He did his best to sniff back the tears and wipe his eyes with his t-shirt as discretely as possible. I just patted his back and told him to not let it get to him. It's not real. However, that statement made me a hypocrite. Why? At that point, I had already gotten teary-eyed at least four times. Basically, I was telling him it was okay for me to cry but not for him. Whenever he cries over something, I always tell him to toughen up or I roll my eyes and get frustrated. Boys aren't supposed to cry so much, right? Says who?
He held it together the best he could until we got to the car. I was just getting ready to put the car in gear and drive off when he buckled himself up and proceeded to try to hide the fact that he was crying. Ask yourself while you're reading this, what are your thoughts? Do you think he's a sissy? A baby? Why? If it was a daughter crying and not a son, would it make a difference? I put the car in park, got out, went to his door, opened it, and put my arms around him. He immediately went on the defensive, "I know it's not real but it's just super sad!"
In that moment of holding my 10 year old while he was trying to defend his tears, my only goal was to make him understand that tears don't make you weak. I tried to explain, "Someone once told me that a soft heart doesn't make you weak. It means you feel things when others don't want to. You feel things when others back away because they are uncomfortable. Having a soft heart doesn't mean you're weak. Nope. It means you're strong. You're strong because you'll see things that others don't and you'll be able to help people that others won't. Nothing is wrong with tears. Strong people cry because they refuse to hold onto something that will hurt them."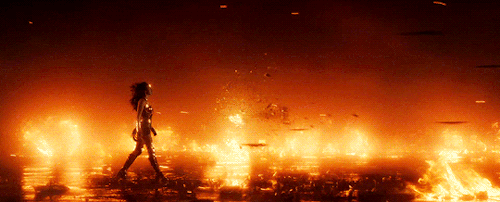 Watching Wonder Woman made me realize a few things. She is not only a character embodying feminine power. She embodies power and the will to help everyone – female or not. Wonder Woman is not just a movie for women, it's a movie for girls, boys, women,AND men. It's for whoever can take something from what was said or what was seen and make a positive step because of it. A little too deep for a movie about a comic book character? Perhaps. I believe we find meaning anywhere and anytime we happen to be open to it.
My goals used to be to raise strong women and compassionate men. I've amended that. I want to raise strong, compassionate women and men. Some of the strongest men I know cry. Some of the softest women I know fight. It's time to stop boxing people up with some inane, sexist assumptions. Honestly, I think our main focus in this life should be the same as Diana's/Wonder Woman's purpose and set out to help others. She is a great example to follow – whether you are a boy or a girl. Be a fighter when it's needed. Be emotional when you need it. Most importantly, be yourself…whoever that may be.