Recently, I was asked what is Christmas to me. I gave the rote answers about the birth of Jesus Christ and how it is the season of giving. We had a nice conversation and went our separate ways. The more I thought about it, the more I realized that to me Christmas is my mother's voice in my head.
Anyone who knows my mom knows what a beautiful singing voice she has. When I was a child, she frequently could be heard singing as she was cleaning or cooking. Matter of fact, her singing was a good indicator of her mood. She played records a lot and if she was singing along with the records, all was good. If she wasn't singing, you probably should quietly back away from the kitchen.
I learned how to sing by sitting next to her at church. She did this thing where she would sing soprano on the first verse, alto for the second, tenor for the third, and if there was a fourth verse she was all about that bass. (Sorry…couldn't help myself. The awesome part is that she probably won't get the joke.) My childhood was full of music – everything from choirs to community plays/musicals and even singing The Messiah. It was awesome.
One of my absolute favorite things to listen to was to her sing "Silent Night". You see, she always sang this beautiful descant. I don't really remember a time that she didn't sing it. It's like it was just always there.
Each Christmas, I look forward to hearing Silent Night because the coolest thing happens. Even though my mom is almost 2000 miles away. I hear her voice. It's amazing because in that moment I'm 7 or 13 or 18 or 22 and sitting next to mom. Memories of Christmas flood back in an instant. I have a Grinch moment where my heart grows three sizes only mine wasn't two sizes too small in the first place but I guess that's beside the point. Christmas to me is my mom's voice in my head. Crystal clear, right?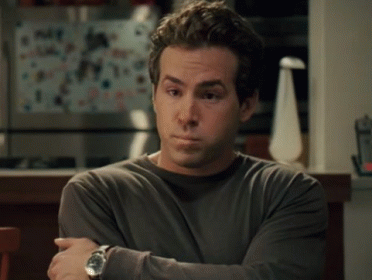 Christmas is the memories we make with the people we love. Christmas is having a Christmas movie-a-thon with your sibilings all the while quoting every line of every movie. Christmas is your sister creating the Nativity out of all of your Cabbage Patch dolls. Christmas is helping someone else have something when they would otherwise have nothing. Christmas is going out as a family and cutting down a tree and letting your husband pretend to let the tree fall on him. (If you know mine, that will make sense.) Christmas is family gathering together outside at 7:00 p.m. in the dark on a Saturday night to go sledding when it's only 5 degrees outside – even when you reeeeeeeeally don't like the cold.
Christmas is watching my kids try to figure out who their Secret Santa is that made their bed or left them a note. Christmas is the quiet of the night once all of the kids have gone to bed and I can sit in the living room and enjoy the lights of the tree and the falling snow. Christmas is the time we spend together and the memories we create. Yes, there are some very special gifts that are given to us along the way but the reason they mean so much to us is because of who gave them to us and the thoughtfulness behind them.
I don't mean to take away Christ in Christmas. I think all of this falls in line with the honoring and celebration of the birth of a Savior. It's service and love and family. It's our connection to life and each other. Those connections are the basis of our existence here on earth – to love and lift each other. Take the time to pause and look around. Cherish each opportunity to be kind.
And, if we're lucky, those connections and memories will allow us to feel close to those we love no matter how far away they may be.
Merry Christmas.